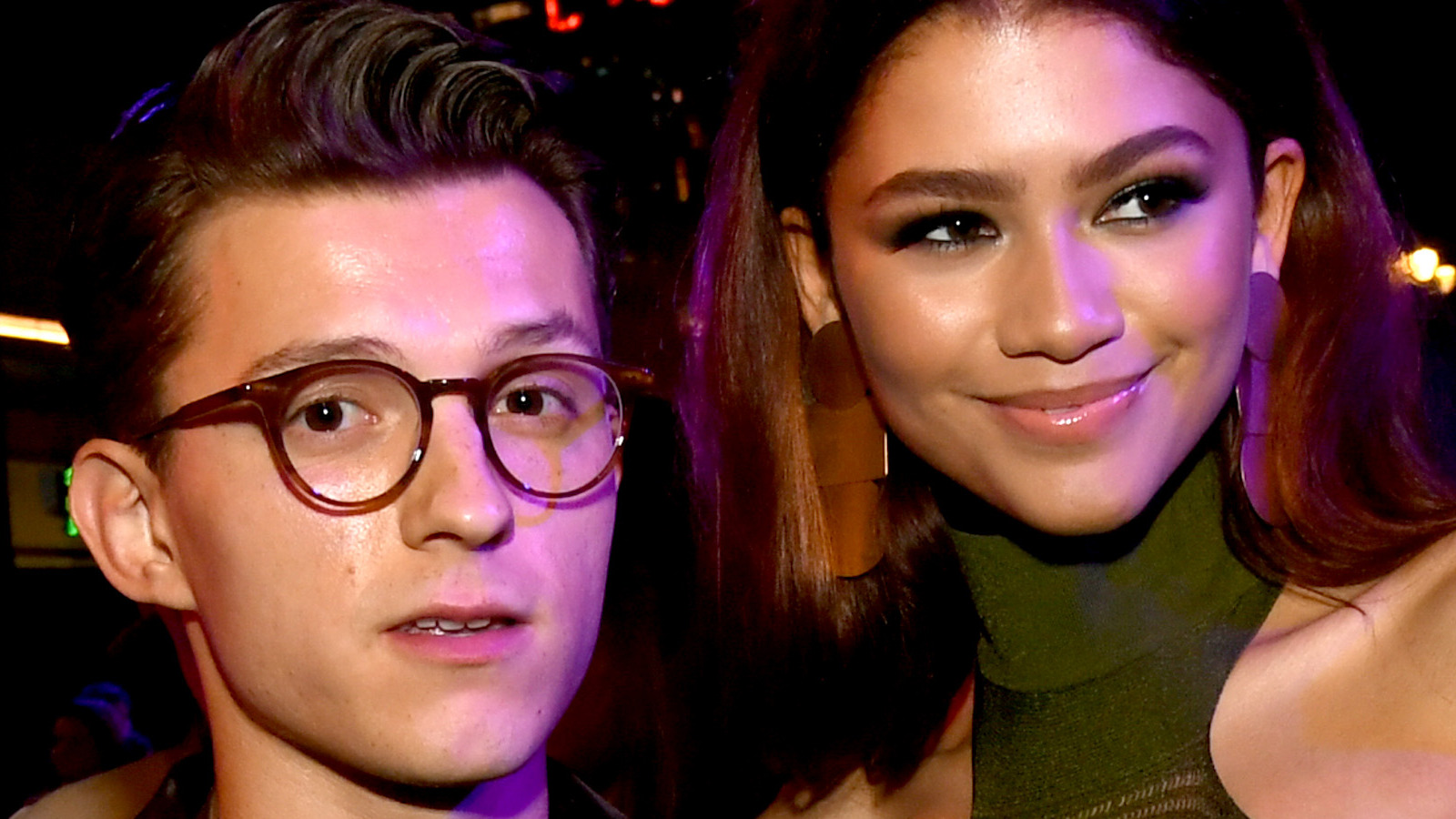 In August 2017, Zendaya graced the cover of Variety, which claimed she "fell in love with Spider-Man." Unfortunately, the magazine was just talking about the film series and not her co-star as fans had hoped. Instead, as romance rumors buzzed around the tabloids, the "K.C. Undercover" actor put Tom Holland firmly in the friend zone — at least publicly.
In the profile, she spoke about her first meeting with the British actor, which he reportedly remembered as "super awkward." She admitted, "He went for a handshake and I went for a hug. But I don't remember that. I thought it was cool." The former Disney Channel star also brushed over a scary encounter that happened when a paparazzi spotted her riding in a car with her co-star. "This guy was being super dangerous, driving through a busy intersection, doing a U-turn, driving on the side of the freeway to catch up to us — the side where you're not supposed to drive because there's no lane. I was like, 'This is nuts,'" she said.
Blame it on the rumors, which she also explicitly dismissed. "No," she told the magazine of the pair's supposed romance. "He's a great dude. He's literally one of my best friends. This past how many months we've had to do press tours together. There's very few people that will understand what that's like at 20 years old." Case closed for now.