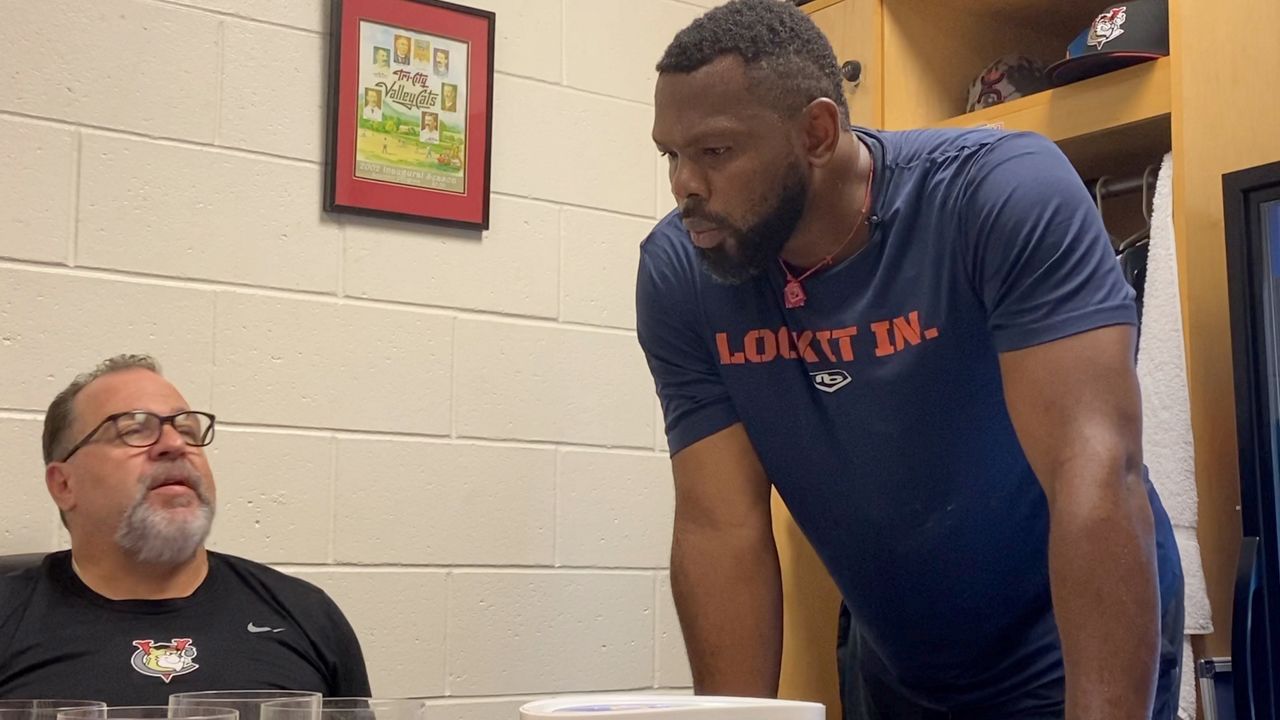 In the clubhouse, Denis Phipps has a larger than life personality.
The former major league player loves interacting with his brothers and enjoying a pregame round of ping pong, but there's one interaction he can't get enough of.
Manager Pete Incaviglia has had a big impact on Denis' life and is the reason he's with the ValleyCats.
"When he called me, he said, 'hey, you wanna come here and play with me?' I was like, 'why not papa? Let's do the three championships.' That's my mindset," Phipps said.
Denis and Pete's history goes back a few years — five years together in the minors in Texas and winning two American Association League titles. But their relationship is more than just baseball.
"We've been like through so many battles," Phipps said. "Even in the off-season, he calls me and texts me like what's going on. Is everything good with your family and I do the same thing. We keep in touch the whole year."
"He's just a super human being," Incaviglia said. "Just one of the nicest gentle giants you'll meet in your life."
"He's always been good to me," Phipps added. "I don't ask for a lot, just come here and try to do your job. He be patient with me. I love winning, he loves winning too, so we have the same mindset."
At age 36, with the door is closing on his return to the bigs, Phipps is a role model for the younger guys.
"We've got a good group of guys and they make it a solid team and we go from there," Phipps said.
But there's no question; Denis is the heart and soul. A key piece for the ValleyCats as they pursue the Frontier League Playoffs.
"We're going to use that old adage, take it one day at a time and just try to play the best baseball we can but there's no question, Denis Phipps, we rely on Denis Phipps to do a lot of thing," Incaviglia.
With less than 30 games left, the push begins now.